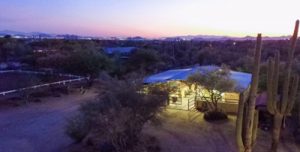 Horse husbandry is a top priority at Paglia Dressage to ensure the horses are healthy, happy and fit. Paula runs a private dressage training facility situated on 7 ½ gorgeous acres in Scottsdale Arizona. Paula provides the finest care—starting with high quality feed options and premium hay. With 3 beautiful barns misted for cooling and fly control, the horses have round the clock comfort in a serene environment. Clients choose a training program ranging from 3 to 5 sessions per week. Contact Paula for availability and rates.
Board Services
Hay 4-6x daily
Grain 2x daily
Insect control mist system
Well-groomed turnouts
Blanketing and night wraps
Regulation arena with excellent footing
Arena is watered and dragged daily
Buckets dumped & scrubbed daily
Stalls cleaned 2x daily
Water misting system
Medical turnout
Stall lights
Minutes to West World show grounds
Connected to equine preserve trail

Groom Services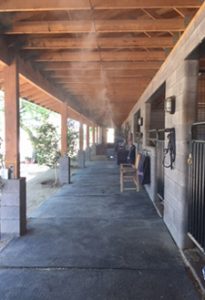 For a daily fee, grooms will brush, tack/un-tack, and bathe your horse. For clients in full-time training grooming service is included. Grooming service is required for horse owners who are out of town for extended periods. Other services include: body clip, show clip, mane pull, scrubby bath & tail conditioning, 30-minute hand walk.